The best online brokers in Sweden for expats
The best thing about living in Sweden is that you can get many investment opportunities that will allow you to enhance your current income or save for the future. However, as an ex-pat, you may not be confident enough to invest in a country you don't know much about. Still, the good thing is that you can work with the best online broker in Sweden who can help you invest effectively and maximize the chances of profits. So, how can you choose the best broker for you? You should consider many things, and the answer and final decision differ since everyone has different priorities and preferences. In this article, we will tell you how to choose the best and most appropriate broker to make the investing experience best for you.
List of online brokers in Sweden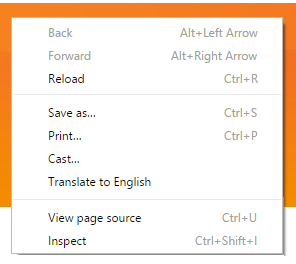 TIP:
when you land on a Swedish website that offers online trading, make a right mouse-click anywhere on the page (only works with Google Chrome!). A small dropdown menu will appear and then it will say; "translate this page to English" (or any other language). This will make it better understandable and easier for you to make the right decision!
| | ETFs | Crypto | Low commission fee | Individual stocks |
| --- | --- | --- | --- | --- |
| Etoro | ✓ | ✘ | ✓ | ✓ |
| Saxo | ✓ | ✘ | ✓ | ✓ |
| DEGIRO | ✓ | ✓ | ✘ | ✓ |
Etoro: 74% of retail CFD accounts lose money
Different Types Of Brokers
Choosing the right type of online broker in Sweden depends on many factors. The broker is the third party between the buyers and sellers of the funds, stocks, and other financial investment instruments. They will facilitate the trades without having you meet in person or over the phone like the advisor. Though, brokers usually charge for their services in more than one way.
Working with an online broker is the best choice since you can learn the subject. There are three primary types of brokers you will come across on the best investment app in Sweden, such as:
Full-Service Brokers
This type of broker provides hands-on services for your investment portfolio. You will get access to the features and tools and the human advisors. Some brokers also offer specialized services such as access to the initial offerings, tax advising, and estate planning. The full-service broker charges monthly or annual fees based on the percentage of the investment portfolio of their customers.
Discount Brokerage
This type of stock broker in Sweden does not provide much hands-on guidance. However, they may offer resources you can use to make better investment choices. They generally do not charge annual fees, but they make money on the trading commissions, such as margin lending, premium features, interests on deposits, and many more.
Robo-Advisor
The robo-adivsors use computer algorithms to manage your funds. They do not offer much control over how much or how your money is being invested, but they offer legwork for you and charge low annual fees.
Choosing Right Broker
Choosing the right online broker in Sweden may be daunting, but investing this time in researching brokers will be worthwhile for your money. Before investing, you should answer the following questions:
What are your investment goals?
Do you want to invest in a few individual stocks?
Are you looking for long-term retirement funds?
Are you interested in day trading?
Do you want more advanced investment methods?
After determining the type of investing for ex-pats you want, you can then evaluate the broker based on the following:
Pricing and execution.
Commissions.
Reliability.
Account minimum.
The best online broker in Sweden offers tools, features, and education.
Promotions.
When choosing a broker, you should choose someone who has been in the field for years. However, it does not mean that the new brokers are not the best. If they are handling trades for other people, they may be regulated by the exchange and securities commission, and they may be members of a self-regulatory body such as FIRA. However, if you are a complete novice, you should choose someone with a proven track record and someone who can help you get familiarized with the concept of trading.
Conclusion
These are the three best types of brokers you can come across when looking for the best investment apps in Sweden. Since Sweden cares for the economy, there are many investment platforms for ex-pats, such as Degiro, Saxo, and Trading 212, where you can invest your money without fear of fraud.
Investing always involves risks. Know that you could lose (a part of) your invested money.