Credit cards in Sweden
Obtaining a functioning credit card is one of the first things you will need once you move to Sweden. It is very common to pay with credit card in almost every establishment in Sweden. You can get a credit card which is linked to a checking account and you can get a prepaid credit card which is not linked to a checking account. With a prepaid credit card, you can spend money that you load onto the prepaid card in advance. You can get a 'normal' credit card when you open a bank account (current account) in Sweden. There are a lot of different banks and credit card companies operating in Sweden. With our tips and tricks you will sign-up for a credit card that fits your personal needs.
How to get a credit card in sweden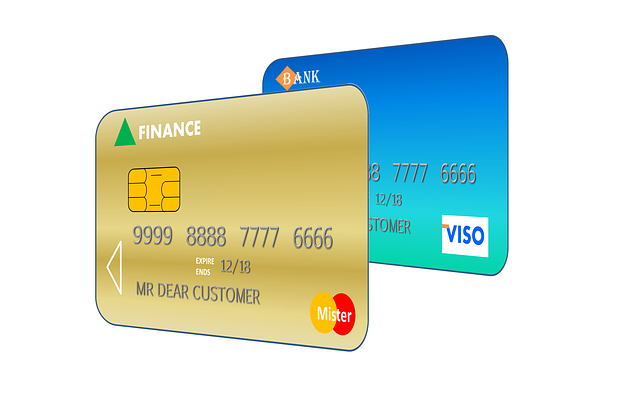 Go directly to:
Credit card companies in Sweden
So, what are the best credit cards in Sweden and which of them offers the best terms and conditions? We have listed below the most frequently used credit cards in Sweden.
TIP: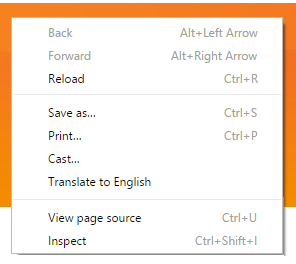 If you land on the website of an credit card company (which is often in Swedish), make a right mouse-click anywhere on the page (this only works with Google Chrome!). A small dropdown menu will appear and then it will say; "translate this page to English" (or any other language). This will make it easier for you to make the right decision.
---
List with credit card companies in Sweden
All banks listed above are of good quality, excellent customer service and are reliable. It is however, difficult to know which bank to choose. We have listed the best bank in Sweden below. This bank offers clear contracts for non-Swedish speakers and is used by most expats.
---
Credit card or prepaid credit card?
Before you start to investigate which credit card company fits your wishes it is important to know if you need a credit card with a current account at a bank (open a bank account) or a prepaid credit card. Prepaid credit cards are easier to get and with less paperwork. However, you will have to pay a higher amount for the fees. Having a bank account in Sweden will make your life a bit easier. In this way, no international fees will apply when you still use your old card from another country.
How to get a prepaid credit card
Mastercard and Visa cards are the most widely used credit cards in Sweden. It can become difficult to pay with American Express in most establishments and therefore it would be convenient to get a local prepaid credit card. You can easily apply for a card online and it will be sent to your home address. You can load money onto the card free of charge via bank transfers. Normally there is not a lot of paperwork and there are no credit checks. In this way, you can get a credit card account which is not connected to a bank account.
How to open a bank account in Sweden (with credit card)
Firstly, you will need a personal number. Every Swedish bank will require this. You also will need a Swedish ID-card or valid pasport and proof of residence. Once you have this information ready you can go to a bank and open a Swedish bank account. Internet banking has become very common in Sweden and we would recommend arranging this because this will save you a lot of time. You can check account balance, payments and credit card status from anywhere – without any hassle.
---
The best banks in Sweden for expats
N26 is an online bank and has become rapidly one of the largest online banks in Europe. Online banks have become more and more present since they offer relatively high-interest rates, low fees, good customer services, and 24/7 access to your finances. Most traditional banks charge a fee when you withdraw money abroad. Most online banks don't charge these fees. The N26 bank is one of the most chosen banks by expats since it is an online bank where you can save a lot of money in foreign exchange fees and ATM withdrawal fees. It is an excellent banking option for any international traveler and expat. They currently offer 2 accounts: the regular account and the N26 You account. The n26 bank does not charge any monthly fees for the regular account. For both accounts, you will receive a Mastercard, which is almost everywhere accepted in Sweden. Take a look on the website of the N26 bank to see their benefits. Everything can be handled online.
Note: Borrowing money costs money.
Marginalen Bank is a Swedish bank with an excellent reputation in Scandinavia. They offer both credit cards and debit cards. Their credit cards and debit cards can convert purchases into travel points, provide up to 50 days of interest-free credit or free cash withdrawals worldwide. With their VISA bank card, you get a refund on your purchases and interest. Feel free to have a look on their website to see if Marginalen bank fits to your wishes. Their website is in Swedish, but you can translate the page to English using the trick explained above (only works with Google chrome!).

Norwegian bank is an bank from Norway that has a large customer base in Scandinavia. Norwegian bank which provides loans, credit cards and savings accounts to consumers. It is a reliable bank that has been around since 2007. This is an excellent bank if you prefer traditional banking. Keep in mind that if you want to receive a credit card from Norwegian you should live in Sweden, have a work permit and be older than 23 years. The benefits that this credit card offers is that it is for free (0 SEK per year), up to 6 weeks interest-free credit and no cash withdrawal fee. You can check on their website if the conditions that they offer fit to your needs. Their website is in Swedish, but you can translate the page to English using the trick explained above (only works with Google chrome!).